2017 Cycle and MTB Tour with Family Fun Rides

Road Events - Saturday 09 September 2017
MTB Events - Sunday 10 September 2017

Road Event: NEW ROUTE FOR 90KM ROAD (Changes made 2017/07/27 for safety reasons)
Main Race (90km), Schools and Family Fun Challenge (30km),
Fun Challenge (10km), Fun Challenge (5km), Kiddies Dash (1km)
Starting Venue: Lorraine School Port Elizabeth
MTB Event: NEW VENUE
Serious Challenge (55km), Social Challenge (30km), Family Fun (10km)
Starting Venue: Hopewell Conservation Estate

Hosted by: Lorraine Primary School and Nelson Mandela University


Do On Line entry before Sunday 20 August at midnight and stand a chance of winning a Thule
Bike Carrier for your car in the Early Bird Lucky Draw Competition

Online entries done in the 90km & 30km Road and
55km & 30km MTB will all receive a R75 Makro Voucher
in their starter packs.
Enter On-Line now and don't miss out on this offer.
On-Line entries close 04 September at midnight.




Any On-Line entry queries contact:
info@easyreg.co.za or (041 586 2886)
Prizes valued at over R90000 to be won.
Tour Hosted By: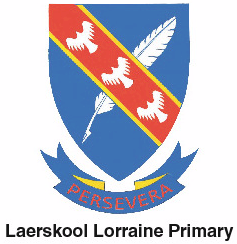 Find Us on FaceBook: